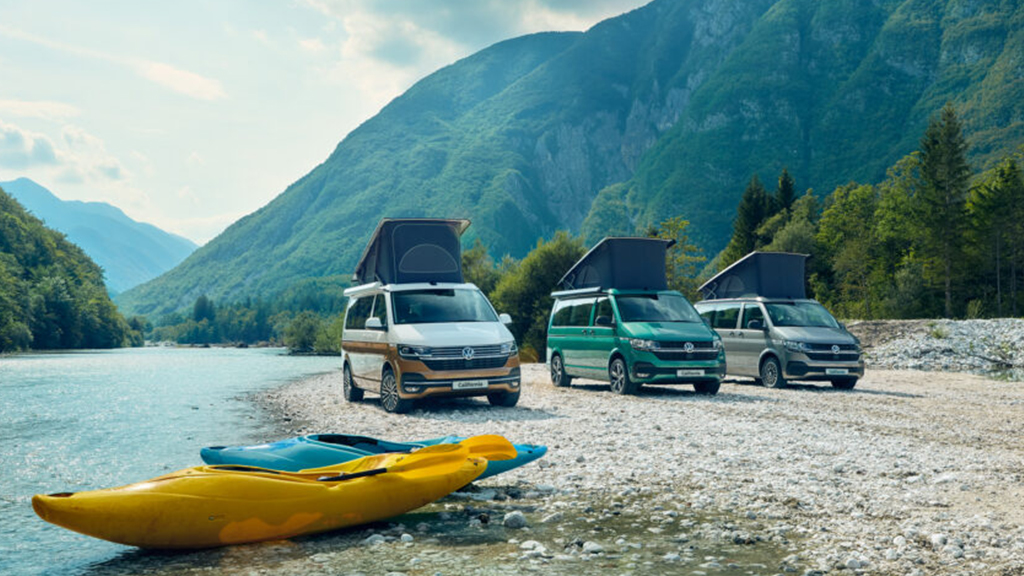 Parklife Campers – Big Build Update
As I type this, our 2 brand new Campervans are awaiting a confirmed production date with VW at the factory in Limmer, Hannover, Germany. Every VW California is specifically made to order, and we've cut no corners on the specifications. Based on the top of the range California Ocean we've added loads of extras including 4 motion (all -wheel drive), the highest spec 7-speed automatic 204BHP engine/gearbox, style body kit, laminate wood look flooring, shower for the tailgate and funky seat covers from Jackyards. We've kitted the cupboards with essentials for Alfresco dining .
Coronavirus disruption combined with a surge in demand has put the factory under more pressure than usual. We are getting regular updates from VW and as it stands our Campers should hit the production line by mid-April giving us an arrival date in the UK of late May. From here they will undergo further interior and exterior customisation before arriving at Parklife HQ in Milton Keynes. 
Here they'll be prepped and officially named before a quick photoshoot to update the website. Each van will be professionally cleaned before each collection to make the ready for adventure… 
Where will you take yours?